What We DO
AL YAMAMAH provides a complete range of Construction Solutions: Starting from innovative Project Ideas which are communicated to our valued Customers and then transformed to Concept Designs and developed further to become executable Designs.
Contracting
AL YAMAMAH Trading & Contracting is engaged into different contracting activities. We are engaged into MEP contracting, HVAC, Electrical contracting work etc.
Trading
AL YAMAMAH Trading & Contracting has a name of providing excellent range of product with high quality and optimum benefits in-line with Economical consideration of project requirements.
Civil and Infrastructure
We have highly qualified professionals, who have worked on various projects and programs, with a proven track record of delivering projects successfully.
Oil and Gas
We have successfully completed several projects in the oil and gas sector over the last few years, and have been involved in the construction of Kuwait's cooling tower project for the petrochemical industry.
Who We Are?
AL YAMAMAH Trading & Contracting Company was established to charter a new territory by extending our management expertise beyond our existing business verticals into the Contracting, Construction & Supply of specialized high quality services, materials and equipment.
Our PRINCIPAL
The selection of companies to represent is based on the Principal's reputation, high standard and quality of products and services. Our expertise and knowledge of the local market and customer needs also plays a major role in selecting the best principal. Our division has a highly qualified professional sales team who are always available to promote and market the products of our Principals and to give all the necessary support expected from the Principals to the clients. Our warehouse is an added value to our Principals & clients. We always strive to serve our Principal's and merge with them for an alliance beyond just agencies and that is through Joint Ventures.
More about our fields of activity
AL YAMAMAH operates track records of quality, safety and reliability have made it a contractor of choice for major developers, government ministries, and private clients throughout Kuwait
Commissioning Services
We offer clients integrated solutions to the development of mineral processing plant operations, with all services supported by a safe, practical approach to commissioning and management.
Construction & Engineering
Our Construction Division has accomplished a diverse portfolio of major construction projects in all the sectors. Today, we contain an array of plants and state-of-the-art equipments as well as a multinational team and highly qualified staff.
Oil & Gas
Our Oil & Gas Division has been professionally executing projects in Maintenance, Refurbishment, Shutdown and EPIC contracts.
Fabrication Services
We are experienced and equipped to handle heavy and light fabrication works including Workshop fabrication, Pipe spool fabrications and Steel fabrication
Decommissioning Services
Our experienced and proven systems can help cost-effectively decommission projects in a safe, environmentally responsible manner. Pipelines can even be cleaned and re-certified for future use.
Shut down Services
AL YAMAMAH  understands the critical nature and tight duration of shutdown contracts, which requires the availability of skilled staff, spare parts, and tools, quick planning and professional execution of all activities during the limited time frame.
Man Power Supply
Our commitment is to maximize the meeting of the labor supply and demand for qualified personnel, both for permanent and temporary solutions.
Equipment Supply
We offers rentals of heavy equipments  such as, Crane, Excavator, Dozer, Water tanker, Forklift, Trailer, etc for upto 5 years with or without operators.
Kuwait Oil Company
Kuwait National Petroleum Company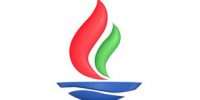 Petrochemical Industries Company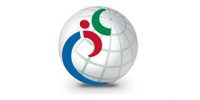 Ministry of Energy (Electricity & Water)